Cochrane South Africa (SA) invites researchers and health professionals interested in conducting systematic reviews to apply for a 1-week 30-hour Online Protocol Development course that will take place from 31 May to 4 June 2021.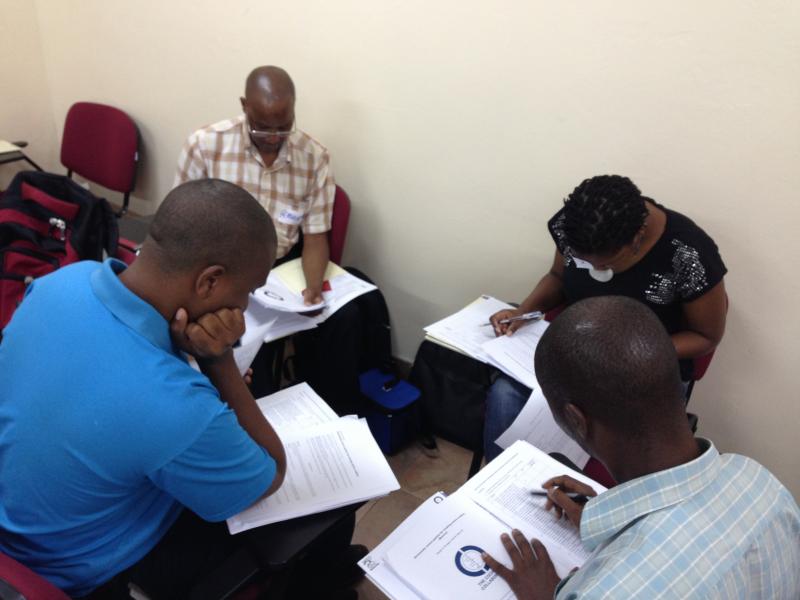 The course content consists of eight self-directed learning modules of between 45-120 minutes each and practical sessions to further unpack the  content covered in each online module using individual and group activities. Participants attending this course will be able to develop high quality, methodologically sound protocols for Cochrane reviews of healthcare interventions. Through the modules and sessions, participants will learn:
what systematic reviews are and why they are useful,

the importance of developing a protocol for a systematic review and what its components are,

how to define eligibility criteria using the PICO format,

how to design a search strategy,

how to carry out study selection and data collection,

how to assess risk of bias of randomised trials included in a review,

how to analyse data in a systematic review,

how to interpret the findings of systematic reviews, and

how to use the GRADE approach to judging and reporting on the certainty of the evidence.


Participant requirements:
Application form completed and submitted

Residence in a Sub-Saharan African country

Able to attend all practical sessions and cover approximately 13 hours of online learning content
A maximum of 50 applicants will be accepted to the course.
Cost: R2,500 (incl. VAT)
Cochrane will issue participants with a certificate on completion of all online learning modules and Cochrane SA will issue a certificate to participants who attend more than 80% of the practical sessions and complete all online learning modules.
Continuing professional development points will be awarded to South African participants who are members of the Health Professions Council of South Africa.
If you wish to apply, please complete the application form here:  by 16 April 2021.
You will be informed by 30 April 2021 if your application is successful.
For any queries regarding the course, please contact solange.durao@mrc.ac.za