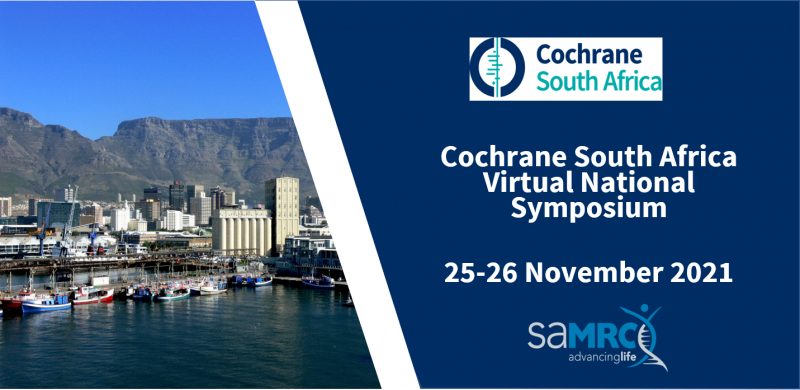 Cochrane South Africa will be hosting its first national symposium virtually from 25-26 November 2021. The theme of the symposium is the role of evidence during the COVID-19 pandemic.
An evidence-informed approach to healthcare is about making better decisions for a better future for all. It is grounded in the principles of equity, equality, accountability and transparency, and is focused on the effective use of scarce resources, avoiding harm and maximising good.
Never before has the role of evidence been more important as we attempt to bridge the gap between research, policy and practice. Join Cochrane SA for a virtual national symposium as we explore the evidence ecosystem during the COVID-19 pandemic - from primary research to clinical trial transparency, to evidence synthesis, to guidelines development and policy implementation, to public understanding of scientific evidence and decision making.
What to expect: 
training workshops on systematic reviews and EBHC methods for beginners and experienced researchers

plenary talks by international and national experts

rapid fire presentations of innovative COVID 19-related projects
For more information contact cochranesa@mrc.ac.za

The symposium is CPD accredited.  Registration for this year's symposium is free